Dr. Emina Jasarevic, ND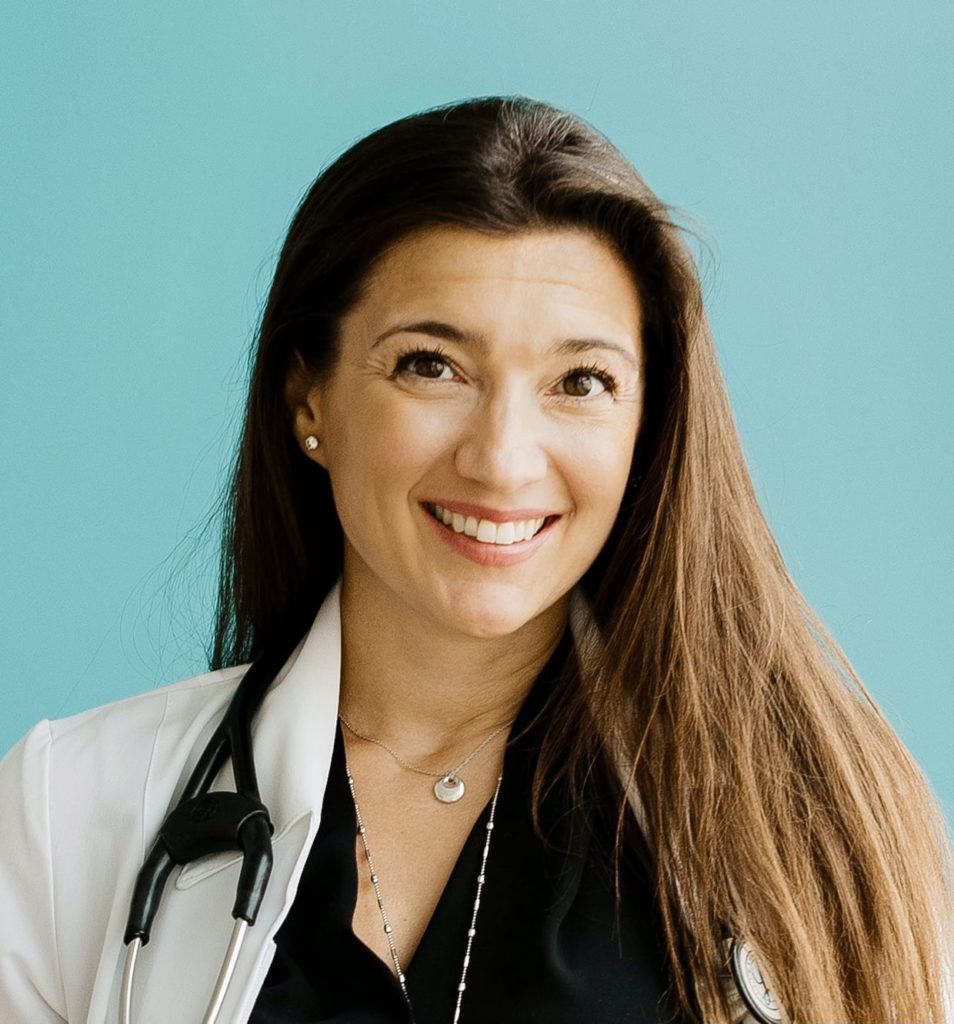 Dr. Emina Jasarevic is a licensed Naturopathic Doctor and the Clinic Director of Mind Body Soul Integrative Clinic.
Dr. Emina has a focused interest and extensive training in hormone rebalancing, helping patients through all stages of life. She helps men and women increase energy and lower stress, restore adrenal and thyroid function, enhance fertility, reduce symptoms of PCOS and PMS, optimize symptoms of peri- and post-menopause, and overcome anxiety, depression, and irritability. In addition, Dr. Emina treats many patients for digestive restoration through the identification of food sensitivities, infectious agents and restoring gut health with natural therapies.
Born and raised in beautiful BC, she completed her naturopathic medical doctorate at the esteemed Bastyr University in Seattle, Washington. Prior to this, she completed her Bachelor of Science in Psychology (with minor studies in biochemistry) at the University of Northern British Columbia.
Dr. Emina employs a wide range of functional medicine lab testing and evidence-based therapeutics to provide comprehensive, holistic, and effective patient-centred care.
Current memberships and affiliations:
To learn more please visit https://www.dremina.com
Accepting new patients.
Mandy Wright, OMP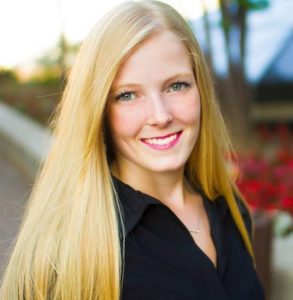 Mandy Wright is an Osteopathic Manual Practitioner and Kinesiologist. In 2016 she graduated from the University of Ottawa with a Bachelors Degree in Human Kinetics (BHK). All the while practicing as a registered Kinesiologist in a variety of settings, from 2016-2022, she trained at the Southern Ontario College of Osteopathy, obtaining her Diploma as a Manual Osteopathic Practitioner (DOMP). She is a member of the National Manual Osteopathic Society (NMOS) which is recognized by insurance companies in BC. Her Kinesiology registration allows for ICBC coverage. 

​     Mandy can help people of all ages, including babies. Patients will benefit from reduced pain, and improvement in mobility and structural stability. As a result, the circulatory, lymphatic, digestive, respiratory, and nervous systems function more effectively. Examples of what she can help with include back and neck pain, headaches, concussions, asthma, anxiety, TMJ & Jaw problems, soft tissue injuries such as sprains, strains, and tendonitis, neurological disorders, peripheral nerve irritation such as sciatica and carpal tunnel, gastrointestinal disorders; IBS, constipation, bloating, acid reflux, fibromyalgia, painful menstruation, pelvic pain, bladder issues, and sport injuries. 
Current memberships and affiliations:
Accepting new patients.
Erin Tayles, RMT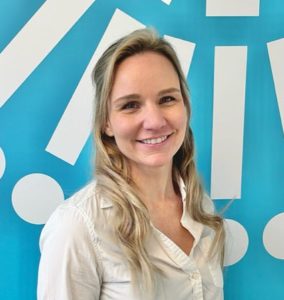 Erin has a thirst for learning, and a genuine passion for massage therapy and all of the integrated systems of the human body and beyond. With a natural understanding of people and the human body Erin aims to restore balance and connection within each patient. Life experience has given Erin the ability to connect to many different people and meet them where they are at in order to support them in their healing journey and help find the root cause of their symptoms..
Erin is continuously impressed by the body's ability to heal itself when given the relevant knowledge and adequate support. Attainable goals for homecare allow for celebration of little victories along the way in order to encourage motivation and accountability. Erin feels fortunate and fulfilled practising as a Registered Massage Therapist. She is results driven and is excited to continuously learn and expand her skill set across her career.
Using a holistic approach, assessment of the movement of the pelvis, spine, ribs, and jaw, and re-assessment helps to facilitate a purposeful approach to treating back, SI joint, headache, shoulder, jaw pain, scoliosis, sciatica, elevated heart rate, anxiety and breathing dysfunction.
When not treating clients, Erin is focused on maintaining balance in her own life! You can find her drawing, practising yoga, reading, on the ski slopes, hiking, camping, or at the climbing gym. She loves sharing her passion for sport and adventure with her two fun-loving kids. Her enjoyment of healthy cooking and music go well together paired with great company!
Current memberships and affiliations:
Accepting new patients. Appointments available now!
Kylagh Cornford, RMT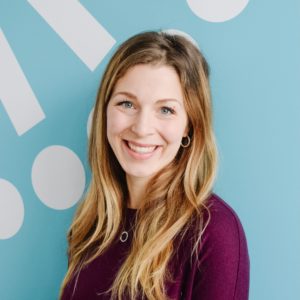 Kylagh Cornford is excited to be a part of the integrated team here at Mind Body Soul! Kylagh's passion for living an active lifestyle led her to pursue a career in massage therapy. In 2013, Kylagh graduated from the 3000-hour Registered Massage Therapy program at OVCMT. Her love of helping people achieve their goals and her desire to understand how things work make massage therapy an ideal career.
Kylagh believes that every body is designed uniquely and therefore requires an individual approach. Her focus is on understanding her client's condition and working with the body to find the best method for recovery. To accomplish this Kylagh uses palpation assessment, myofascial release, muscle manipulation and deep techniques in combination with an osteopathic approach to integrate the functioning of the body as a whole.
In 2018, Kylagh graduated from TRU with her Bachelor degree in Health Science. Following her graduation, Kylagh began teaching at Vancouver Career College and is currently teaching at the massage therapy program at First College in Kelowna. Getting to share her knowledge and excitement for anatomy with her students is one of the highlights of her career!
When not teaching or at the clinic, Kylagh can be found hiking with her dog Ginny, trying a new YouTube workout, making pasta or reading a good mystery! She looks forward to helping her client's life healthy and pain free lives!
Current memberships and affiliations:
Accepting new patients.
Lecia Plamondon, C.Ht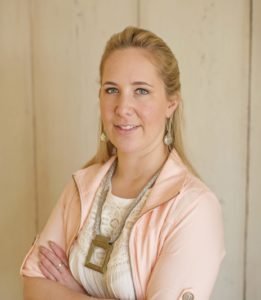 Hypnotherapy is a private journey in building one's self, through the power of their subconscious mind. Hypnotherapy is the process of using hypnosis to interact with the subconscious mind in an open-reflective process to create positive change in your life. Through hypnosis, your behavior can be modified to benefit you by replacing the old beliefs or behaviors that you no longer need or want with the new ones you desire.
After receiving her honours diploma in Hypnotherapy she furthered her endeavor into understanding the human spirit through certification in Handwriting Analysis, which allows insight into one's feelings, emotions and needs. To further assist the diverse needs of all of her clients, Lecia has multiple specialty certifications in medical and mental health hypnosis.
Hypnosis is about personal progression, and your privacy and trust is of the utmost importance to Lecia. She is a member in good standing of the American Hypnosis Association and the Hypnotherapists Union Local 472.
Lecia has served several years as a public servant in the North, with careers in Criminal Justice, Social Service, and Public Prosecution. She has recently relocated to Kelowna, British Columbia. Her passion is people, and she is dedicated to providing exceptional service to all that are ready to make positive changes in their lives.
Current memberships and affiliations:
Accepting new patients. Appointments available Mondays.
Emily D'Aoust, Office Manager & RHN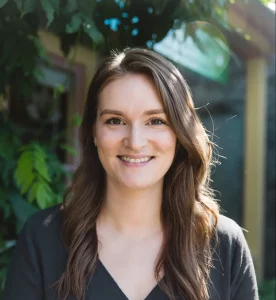 Emily has a passion for nutrition and studied at the Canadian School of Natural Nutrition to become a Registered Holistic Nutritionist. Her schooling gives her an understanding of body imbalances and how to support it through nourishment with the appropriate foods. She turned to nutrition when nothing else was working for her own health. It wasn't until she realized that until she changed her diet, she would not heal. After finally getting back to the healthiest version of herself, she wanted to do the same for others.
Her passion for health grew after working in a well established integrative health clinic in Vancouver for many years. Working alongside Naturopathic Doctors gave her a unique view and depth of knowledge about how the body can benefit from holistic healing. Emily has since moved to the Okanagan to join Mind Body Soul Integrative Clinic in Kelowna where her goal is to serve her community with her exceptional customer service and wealth of nutritional experience.
Emily has worked with local food vendors province wide. This gives her a deeper understanding of sustainability, food that is in season, organically grown and locally sourced. She believes that one's connection and relationship with food is just as important as a healthy diet. Emily is a current member and in good standings with The Canadian School of Natural Nutrition Alumni Association.
When Emily's not at the clinic, you can find her on the local hiking trails, enjoying BC's wilderness or at the local farmer's market! 
Emily is currently on Maternity Leave until the Summer of 2023.
Amy Fanslau, Office Manager & LPN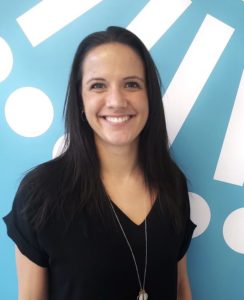 Amy has been working in healthcare as a nurse since 2016 and is passionate about naturopathic medicine. She has seen first-hand how treating the whole person can be life changing, as after many years of chronic fatigue, food issues, and being diagnosed with a chronic illness, Amy has overcome these challenges through natural medicine. 
Amy was raised in Northern BC, and relocated to Kelowna in 2014. She has lived abroad, and has enjoyed extensive traveling around the world, learning and immersing herself in other cultures. As a nurse, she volunteered in Central America as an operating room nurse and now volunteers helping those with diverse abilities enjoy the therapeutic benefits of exploring the great Okanagan outdoors.
As one of the first people you will interact with when you come to the clinic, her bright smile and friendly disposition will make you feel
welcome. She will happily an
swer any questions you may have and to assist you with booking appointments, with a passion to see you become whole and healthy. 
Outside of the clinic, Amy enjoys spending time with her husband and two step-kids, baking, reading, exercising, and exploring the beautiful world around us. 
Haley DoJohn, Reception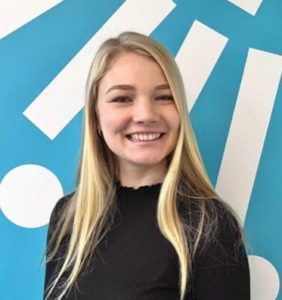 Haley is one of the first faces that you'll see as you walk through the front door. She started working at Mind Body Soul in September 2022 and has enjoyed getting to know all of the patients and expanding her knowledge of natural medicine. Her interest in the realm of nutrition, wellness, and fitness began back in high school when she competed in Irish dancing, and continued to grow as she pursued a degree in exercise science at UBCO. Haley put her knowledge and skills into action when she moved overseas to Australia and helped facilitate small group fitness classes focused on functional movements and cardio.

Recently, since moving back to Kelowna, she has become certified as a personal trainer and nutrition coach. When she is not in the office, she loves to come up with her own workouts to implement in her home gym, bake healthy treats, and drink coffee with friends.
Serena Weatherhead, Reception
Serena graduated from Carleton University in Ottawa, Ontario with a Bachelor of Arts Honours Degree in Psychology specializing in development, neuroscience, and mental health. She has clinical experience working with children and young adults with autism spectrum disorder (ASD), mothers with substance use disorder (SUD), and children who have experienced trauma and attachment ruptures. She specializes in trauma-informed care, parent coaching, and behaviour management. She will be beginning her masters in counseling in fall of 2022!
She believes in individualized care, empathy, and supporting everyone she interacts with in becoming the best version of themselves. Serena is new to the Okanagan and is excited to be a part of the MBS team! When she is not in the office, she can be found studying, exploring BC's hiking trails with her dog, doing yoga, and camping.